CAT | internets
It is from my post on Imgur about the honeycomb candy
No tags
Cut the cable cord and upped the internets today.
We could of cut the cord over a year ago, but wanted to make sure we had all our bases covered for the stuff we watch…. yadda.
Netflix, HULU, Leaf antenna, and a PLEX server with the future addition of a HomeRun box to DVR over the air TV on the PLEX server box and possibly switching to another internets provider.
No tags
I have been urging Theresa to cut the cord on cable TV for a while. Cable TV scares me because there is always a chance I will see Ray Romono. Also we are watching less and less cable and rely on Netflix and our Plex server for most content. Looks like we will now be free to cut the cord when the day arrives without breaking a contract.
We were locked into a 2 year contract with Time Warner Cable that included a land line phone. The phone part was darn annoying, but it made our bill lower. A letter came in the mail a couple weeks back from TWC letting us know that the contract was expiring. If we did nothing, the contract would renew for 2 more years. I think that is pretty sneaky, but at least we caught it.
I researched how to negotiate a lower bill and other services for about a week. Wrote up a pretty decent email and sent it to a TWC address I found on some article. The email bounced back. Finally got the nerve to call TWC last night after doing some pushups and jumping jacks. Had Theresa slap me a few times. Drank a raw egg. I was ready for a fight.
Bret from TWC Lincoln took my call. Quite the swell guy. I calmly stated:
"Our contract is up and we do not want to renew it. We would like to drop the phone service and see what we can do to lower our bill. I have searched other options like windstream and what you offer to new customers and feel we are paying too much for cable and internet through you. We have been pleased with the service though"
He was all like.. "let me see what I can offer you" He offered us the new customer price on cable and internet for a year without a contract and threw in 6 months of Showtime. Sure we now have to pay a $4 monthly fee for the modem and DVR service is going up $2 on the next bill, but it cut our bill from $157 to $118 per month. That should give us enough time to ween ourselves off the cable teat while saving money.
I am guessing being locked into a two year contract really helped me get the discounted rate, but it might be worth a call to TWC to see if you can lower your rate as well.
No tags
That is just awesome. This is my 2nd year doing the reddit secret santa. Last year 17,000 people from 90 countries participated. They hope to break the world record this year.
The official coat of arms of reddit was designed by Licenseplate and looks like this:
Jadehorse got me in the exchange and her BFF is Licenseplate who designed the original reddit coat of arms. I did not leave very good hints, but I am easy to find online. She did a great job figuring out what I would like and this is just the 1st of 3 gifts. Dog paw, cat paw,pinball, flippers, bacon, the reddit alien, and an orangered. I absolutely love it. Thanks so much.
I got matched to a Boston fireman and got him a Mr. Potato Head dressed as a fireman and a set of 12 fireman rubber duckies. I saw he had kids and figured he would like them. he did 🙂
No tags
So google sends me these $100 cards in the mail that I can spend on google ads. I rushed to the computer after the 5th one I got just to see what it was like.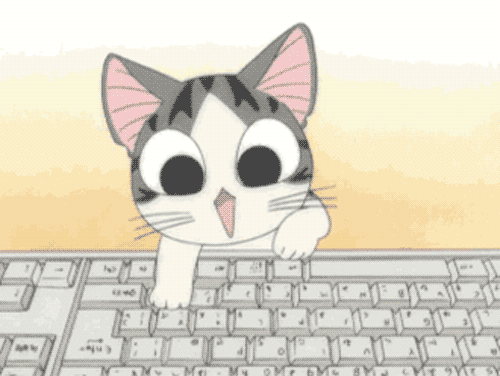 My first ad did not generate any clicks. Had something to do with useless junk (because you cannot use the word crap in ads) and unicorns. After a couple weeks and no clicks I was rather unimpressed.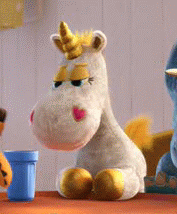 So I decided to tweak my ad a bit and used funny picture and unicorns. Then I sorta forgot about it.
This morning google took some monies out of my bank account. Seems my second round of ads were very popular. I had burned through the free $100 and was now spending my own money. 186 people had clicked on my ads and ended up on my site, which is not worth the money spent. I shut down the ads and now feel like a fool. Lesson learned 🙁
No tags
A week of using the CR-48 google laptop has been enjoyable. I have used the heck out of this thing at home, but more out of necessity. With the time crunch on our loan refinance I have been without my desktop computer for the whole time. My only connection to the internets has been this notebook. Well I guess I could of used my other laptop, but it is so old and this was a new toy and I wanted to dive in head first and see how it would do. Actually my laptop is way more powerful than this thing, but more on that later.
I love this thing
I agree with most reviews of this beta notebook to test out the chromium OS, it is nice, but severely limited and prob nothing anyone would buy. For the goal of the chromium OS beta program, I do think this is a decent device, especially for free 🙂 The main selling point of the chromium OS is that you exist in the cloud. Your laptop could be crushed at any time by a steamroller and all you would have to do is log into another device using the chromium OS and be right back at home in 30 seconds. That is very apparent and true.
So I am just going to ramble on about what it is like to use the chromium OS and the CR-48 notebook below.
No tags
There are a ton of these memes, but business cat is my fave.
No tags
Yup, dudes with beards eating cupcakes.
My tumbler is going pretty good now. http://beerorkid.tumblr.com (also a link up in my top bar)
Thanks Wilters
No tags