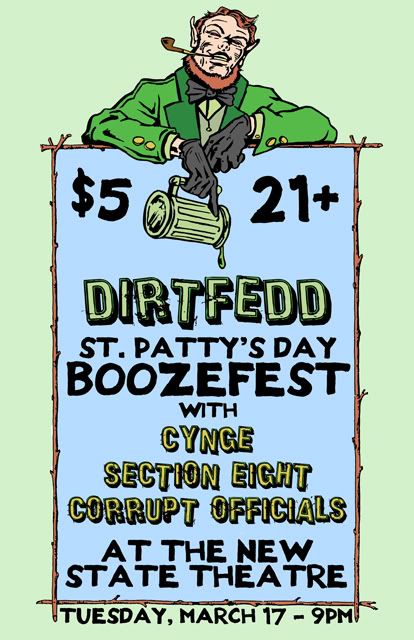 Forum link with lots of info and posts.
the skinny:
The state theater will rise once again. The new folks think they have the right strategy too. Lincoln does not have a venue for medium crowd bands. These bands skip Lincoln to go to Omaha venues like Sokol and Slowdown. The owners of Box Awesome looked into to what it would take to use the State Theater for shows that would be too big for Box Awesome. A deal was struck, some new paint, agreements for it to be multi functional, including the church that uses the place on Sunday mornings.
Check out Kinetic Brew's site for more info.
No tags
No comments yet.
<< clown van?